A Work Share opportunity
There is a food forest here, 26 acres of accessible Native, Edible, Medicinal plants.
We are not spraying anything anywhere.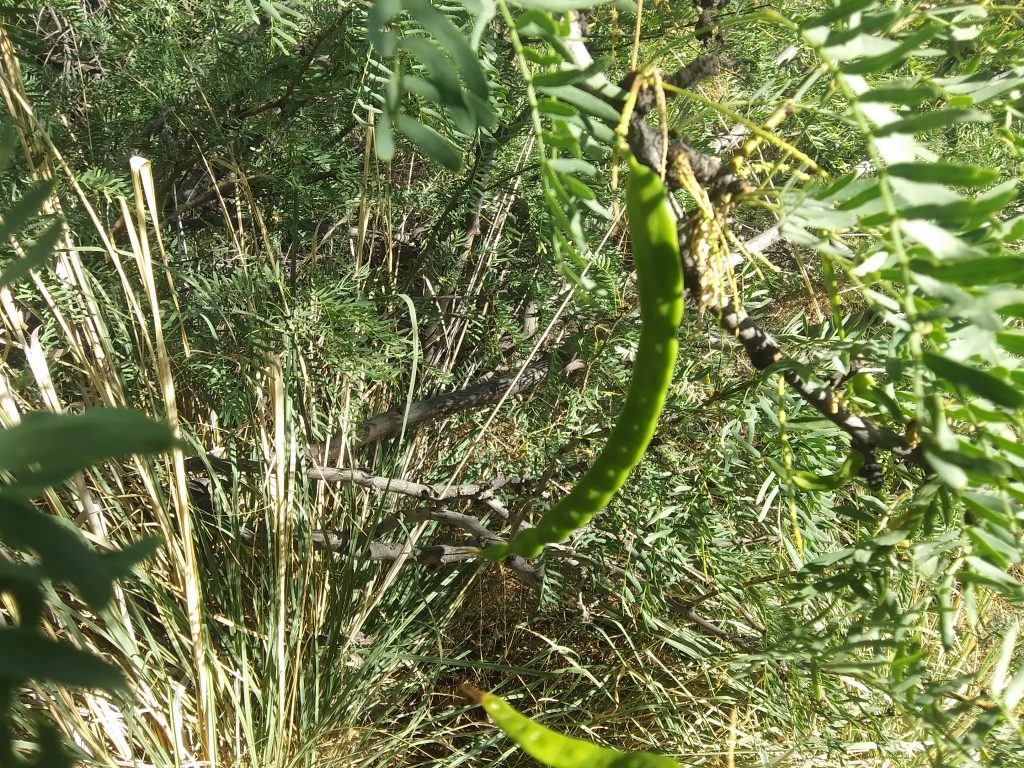 You can come visit, almost any morning or evening, with advance notice, camp or hang out and have coffee with Bart, do some chop and drop to create access to plants and trees, or something else kinda cool and useful, and then harvest a reasonable amount of what's available in abundance at the time.
We will be expanding on the orchard area, creating gardens and planting spaces, and creating rain harvesting elements throughout the area. I've been doing this in high desert, drought plagued and prone to flood areas for about 15 years or so as a permaculture designer, farm and ranch hand and gardener. I may be able to teach you something.

There will soon be a commercial kitchen here on the property, which will allow for creating value added products for the store here, out side markets, and work share offerings.


The short term goals include harvesting and creating with already available resources, as well as creating garden areas and greenhouses for farm to table service in the restaurant, farm stand, outside markets, value added, and work share offerings.

The long term goals are to completely reforest the entire 720 acres with a food forest consisting of curvilinear on contour pathways that function as a walking pick your own garden, interspersed with camp sights, as well as gathering and teaching spaces, and lots of benches. Geothermal Solar and wind power systems will all be explored, with the goal of creating a web like interconnected yet independent power system.

If you use the pools, camping etc. you would have to pay the regular fees, unless you have made prior arrangements with Bart. If I like you, and your in to doing 3-4 hours a morning out in the gardens, I'll give you a place to camp and even feed you a basic but healthy diet. You would also have access to the public pools, and club house. There are occasionally part time paid work opportunities here and in the surrounding area.
Plants Ready to Harvest: Sumac, Yucca, Yerba Mansa, Cat tails, ? a lot of stuff I haven't Identified yet. I'm also growing Nasturtiums, Calendula, Purslane , Chard, Amaranth, Bok Choi, spinach, and many other edible flowers and annuals throughout the property.
Upcoming Harvest potential: It's almost Mesquite time, the Pods are just starting to turn color. There are literally hundreds of trees all packed with good sized pods. The Prickly pears look abundant and healthy also, but they are not as far along.
Paying it Forward. The goal here is to expand on the existing food forest in a regenerative way, where the Hot Springs and the business they have built here doesn't loose any money. We have an opportunity to nurture a healing place that has been here for thousands of years, and will likely continue to act as an oasis for a very long time. We hope to restore some portion of the orchards and dairy lands that this place was known for from 1860-1930 or so.
Access & Particulars: First you gotta contact Bart, and set up dates times place and such. Then You have to sign in when you get here, and pay any fees that you haven't already made arrangements about. Then we take a tour, and figure out what you want to do what you can do and what you hope to take home with you.
Contact Bart at bartswindow@gmail.com
Every other week I'm busy in the mornings with pools so my time is limited, but every other week I'm available pretty much all day.
The pictures show some of the things we will be working on or towards. I've done a lot of cob, adobe and solar projects, a number of off grid food processing systems, a variety of foods from wild harvest to product at market, dehydrators, worm composters, ferro cement water catchment, and other useful homestead systems. I hope to revisit and refine these projects throughout the property using a work share and workshop model.