Faywood Hot Springs in South West New Mexico, a high desert oasis surrounding an ancient place of healing and abundance. The Hot Springs is Located in the center of a 720 acre parcel of land that at one time was known for it's grasslands orchards and gardens. There have been encampments homesteads, hotels and spas all located here and supplied mostly from on site food production. Now there is an R.V. area, cabins, camping and a variety of public and private pools.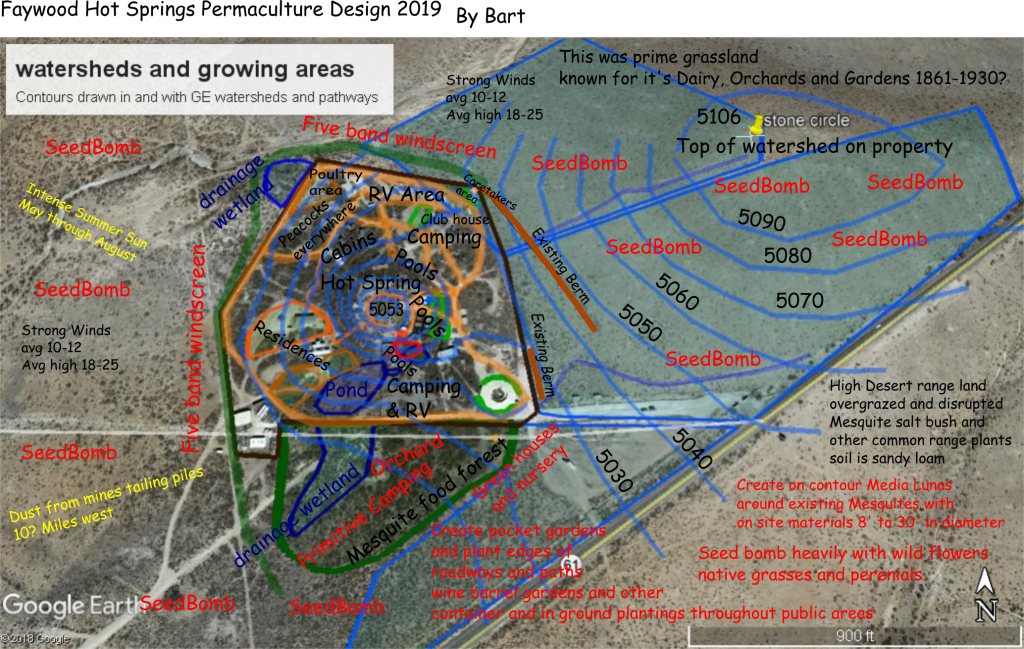 The owners are open to the process of reinvigorating the landscape using Permaculture Design Principles with the goal of leaving the land improved for their grandchildren, as well as more productive and inviting for their guests. The availability of accommodations, teaching areas, on site resources and materials, and a cooperative management, offers an abundance of
opportunities for workshops, camps, and immersive learning .